Vidalia Area
Welcome to the Vidalia Area!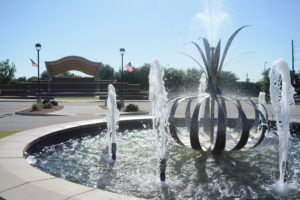 Known best for its sweet onion, Vidalia is full of local flavor and not just on the dinner plate.
While in Vidalia, visit historic downtown full of shops and dining options.  See the outdoor stage and Onion Fountain in City Park behind City Hall.  Cool off in the Splash Pad in downtown at the Ben Smith Park.  Visit the Ladson Genealogical Library and see what's playing at the PAL Theatre, a 1927 movie theatre that is undergoing a major renovation (scheduled to be completed in Nov. 2017).
Learn more about the sweet Vidalia Onion at the Vidalia Onion Museum and take a tour of the Altama Museum of Art & History, a 1911 house museum filled with art, porcelain, and historic local history.
And there's more to explore in the area. Mail your Christmas greeting from the tiny city of Santa Claus, and visit their chapel and beautiful garden just minutes away from Downtown Vidalia. Explore your wild side at Buckhorn Creek Ranch where exotic animals roam and interact with guests each day.  Paddle along the mighty Altamaha River. Visit one of our local farmer's markets for fresh fruit and vegetables and more Georgia products.
Each spring, food lovers across the nation anticipate the harvest of Georgia's Official State Vegetable, the famous Vidalia Onion. The Vidalia community celebrates the occasion with a four-day festival that's packed with fun-filled activities that offer something for everyone. The Vidalia Onion Festival has been featured on The Food Network and recognized as one of the Five Don't-Miss Festivals Across the U.S. by MSNBC. Join us for a sweet time in Vidalia. Visit www.vidaliaonionfestival.com  but this is only a taste! You'll have to come to Vidalia to experience the "whole onion."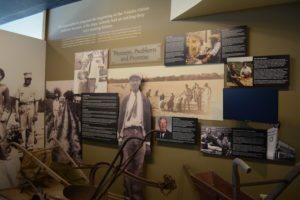 Make your first stop the Vidalia Convention and Visitors Bureau, located within the same building as the Vidalia Onion Museum.  Our friendly staff will tell you everything you want to know about attractions, activities, shopping, dining, and a whole lot more!
From Highway 280, turn onto Commerce Way, between Southeastern Technical College and the Toombs-Montgomery Chamber of Commerce.  We are located in the second building on the right.  We look forward to seeing you in Vidalia!
---
Contact: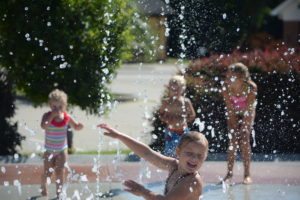 Alexa Carter Britton
Vidalia Area Convention & Visitors Bureau
100 Vidalia Sweet Onion Dr.
Vidalia, GA 30474
Phone: 912.538.8687
Fax: 912.538.1466

Email: abritton@vidaliaga.gov
Website: VidaliaArea.com
Explore Georgia Site: http://www.exploregeorgia.org/city/vidalia
To request information, please fill out the form below: