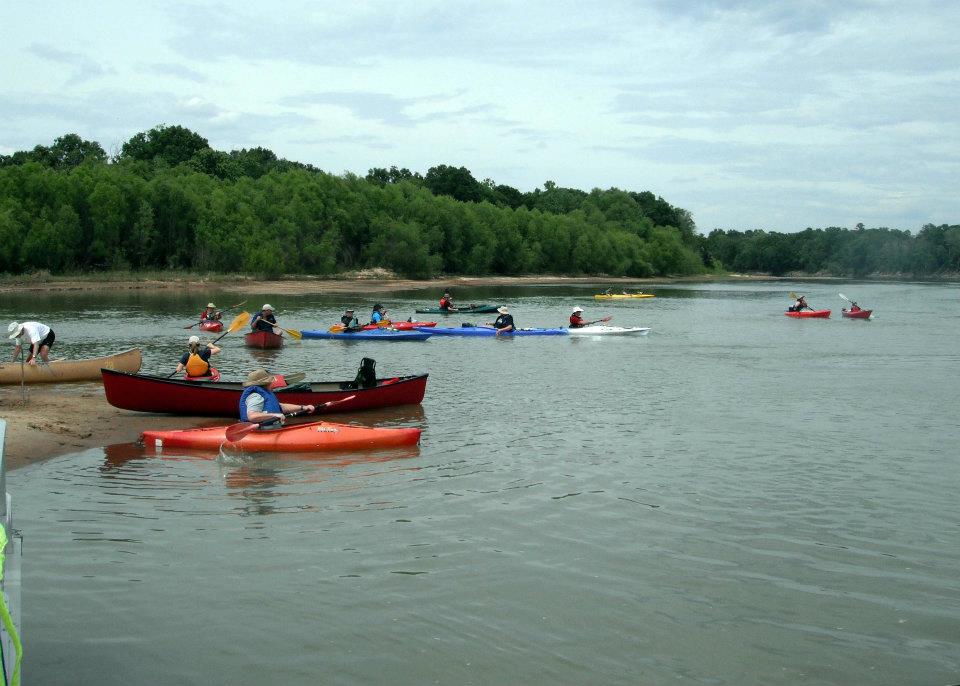 Five Reasons You'll Love Towns Bluff Park and Heritage Center

 Along the banks of the mighty Altamaha River, nestled beneath the tall Georgia pines, lies one of the state's little known treasures – Towns Bluff Park and Heritage Center.  This hidden jewel is well worth the short detour off Interstate 16 down US Hwy 221. The park is also easily accessible from Interstates 75 and 95 by taking the 4-lane Golden Isles Parkway (US Hwy 341) to Hazlehurst, then about 6 miles north on US Hwy 221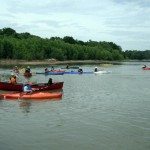 1) Explore Three Rivers:  Just a couple of bends upstream from Towns Bluff Park is the Confluence where three of Georgia's largest rivers converge.  The Ocmulgee River, which forms southeast of Atlanta and flows thru Macon, joins the Oconee River, which forms near Athens,  to create the mighty Altamaha River.  There are no dams along the 135 mile run of the Altamaha from the confluence to the coast near Darien, GA.  This long stretch unspoiled  beauty led The Nature Conservancy  to name the Altamaha River  one of the "75 Last Great Places on Earth".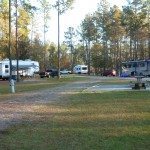 2) Get Back to Nature:  Towns Bluff has a RV park with 24 level spaces equipped with full electrical and water hookups. The park has two campers available as rental units.  There is also a primitive camping area for those who prefer to "rough it". The RV park also has a clean, modern bath house and waste dump station.  There is also a day use area with covered picnic shelters.
3) Wet a Hook: The three rivers are a fisherman's paradise. The park has two paved boat ramps. Bream, bass, crappie and catfish are plentiful. Catfish of 30 pounds and up are not unusual.  The red breast are making a comeback in many areas and fresh water mullet can be caught during certain times of the year.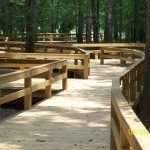 4) Take a Leisurely Stroll or Get Your Excercise:  There are several walking trails throughout the park including a boardwalk across a section of river swamp. Many of the trails are ideal for bird watching. The butterfly garden is a great place for bird watching as well.  For the more active, there is a 10 station exercise trail.
5) Step Back in Time: The Heritage Center Museum tells the story of the river beginning with the Native Americans who fished and hunted along the banks of the rivers.  Learn about the giant log rafts that floated timber down river to the sawmills at Darien and the steamships that brought supplies and passengers up river.  See examples of tools used in logging, turpentine and farming at the turn of the century.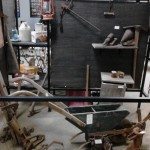 The gentle rolling of the river just seems to wash away the hustle and bustle of today's lifestyle.  Along the banks of the Altamaha, time just seems to slow to slow crawl to match the flow of the river.  Just imagine drifting off to sleep to the song of crickets chirping in the night … or, enjoying a cup of coffee while listening to the song birds in the pine signal the start of a new day.
For more information visit the park's website at www.townsbluffpark.com. You can also find them on Facebook.  RV park reservations can be made by calling 912-379-9303.